The existing news and weather sets at KHBS were in a small set adjacent to the newsroom, called studio 'A' and overdue for an updated look and layout since they had been in use for over 10 years. The new sets were built in the 'studio next door', studio 'B'. Most of that studio was vacant or used for idle storage and held one old set piece that had last been used as an "election center" set year past.
The core of the main news set was obtained from the old WLWT facility in Cincinnati because that station had recently moved to a new location and the set was not reused by them after they moved. We sent an engineer up there with a moving truck to haul it back down in pieces, which we reassembled, modified and repainted. The working weather set was crafted from an existing, but no longer used 'election set' that already existed in studio 'B'. I don't remember who said it first, but someone described the color scheme as being the same as the Burger King Kids Club!
We had plenty of help from electricians, cabinet makers and a painter, but my engineering crew and I came up with the plan and made it all function.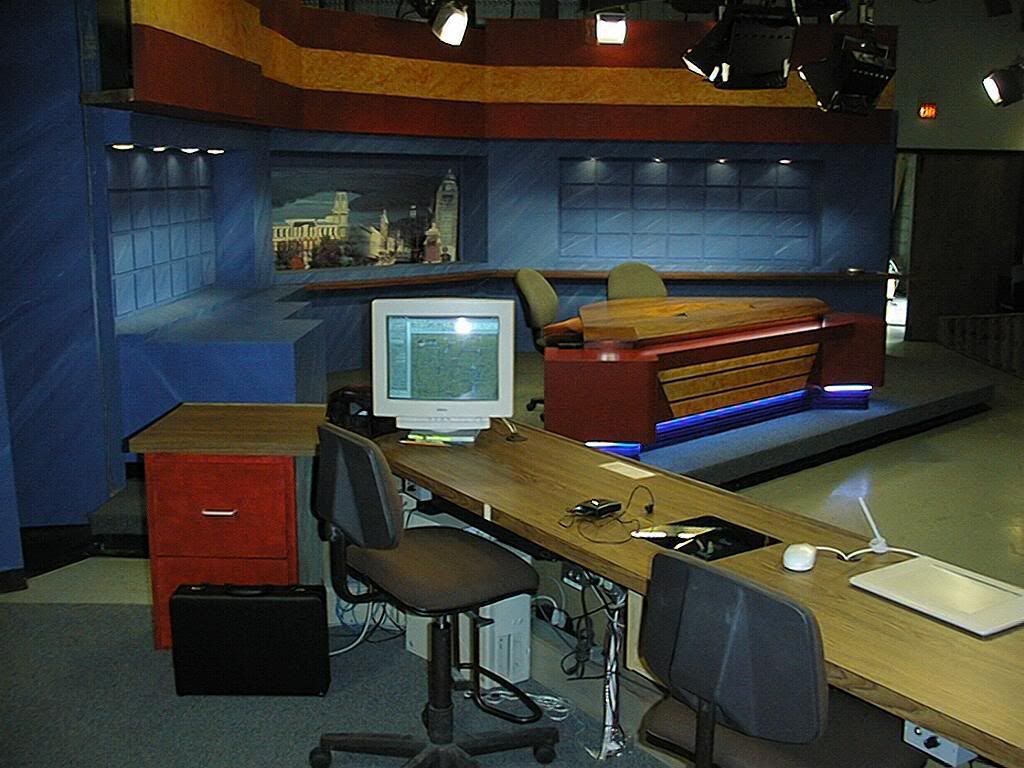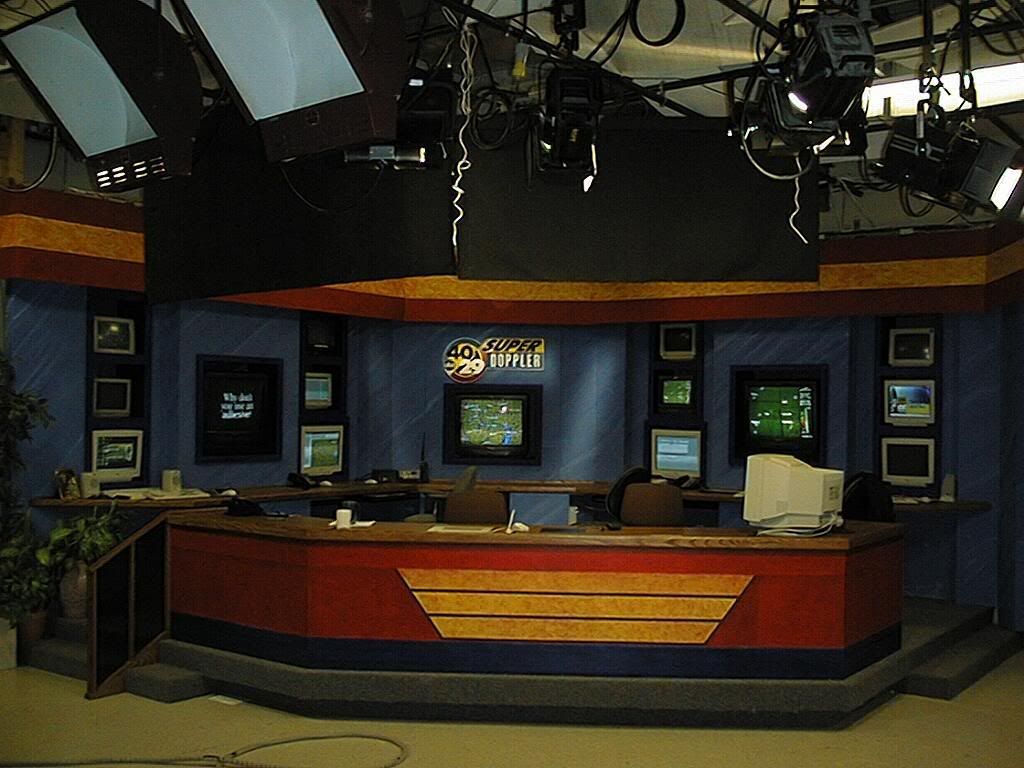 Most of the effort, for obvious reasons, went into the working weather set. The sheer number of computers and graphics systems used in current day weather forecasting and presentation necessitated the need for the additional space. This area included two Baron FasTrac Millennium systems so that one meteorologist could be on the air tracking storms for the viewers and a second could be behind the first tracking another storm cell or on the phone with a storm chaser relaying information. The myriad of additional monitors were both functional and for the sake of presentation.